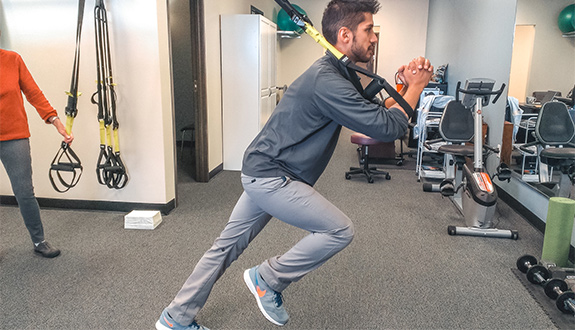 TRX is Suspension Training body-weight exercise program which develops strength, balance, flexibility and core stability simultaneously.
It requires the use of a TRX Suspension Trainer, a highly portable performance training tool that leverages gravity and the user's body weight to complete hundreds of different exercises.
The versatility of TRX Training gives us the ability to develop mobility, joint stability and strength in multiple planes of motion, all with the same piece of equipment.
Whether used for rehabilitation or prevention of musculoskeletal injuries, TRX Training is scalable to any level of fitness.
"I've been doing Sheri's TRX class for 5+ years.
A great class to get a total workout and keep all my parts working and help
with my balance issues, plus we have a good time too !

AC