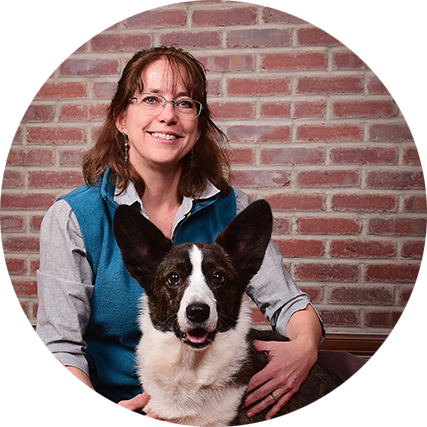 Dr. Sheri Morrow O'Brien
PT, DPT, OCS, FAAOMPT, CCRT
Owner and founder of Comprehensive Physical Therapy & Fitness.
Sheri is highly skilled and takes pride in providing patients with individualized, superior care.
She obtained her Doctor of Physical Therapy degree from Regis University in 2010 and has been a Physical Therapist since 1994.
Sheri's Certifications:
Licensed PT since 1994
Orthopedic Certified Specialist
Fellow with the American Academy of Orthopedic Manual
Physical Therapists
Doctor of PT
TRX Instructor since 2010
Fully certified in Trigger Point Dry Needling since 2007
Member of the APTA, Orthopedic Section, AAOMPT
Certified Canine Rehabilitation Therapist since 2012
Affiliate faculty at Regis University
Kim is dedicated to her patients and provides compassionate skilled care.
Kim's Certifications:
Licensed Physical Therapist in Colorado since 2000
Affiliate Faculty at Regis University since 2006
Certified Rehabilitation Pilates Practitioner since 2000
Certified Strength and Conditioning Specialist since 1999
Active member of American Physical Therapy Association (APTA) since 1997, Orthopedic and Oncology Section Member
Certified in Trigger Point Dry Needling (TDN) since 2011
Trained in Breast Cancer Rehabilitation
Ongoing professional education development in orthopedics, manual therapy, Pilates, mind-body movement, and oncology.
Education:
Doctorate of Physical Therapy, Regis University, Denver Colorado 2006
Master of Science in Physical Therapy, Regis University, Denver Colorado 1999
Bachelor of Arts in Kinesiology, University of Colorado, Boulder, Colorado 1996
VIVIAN PROVIDES PERSONALIZED CARE AND STRIVES TO HELP HER PATIENTS GET BACK TO WHAT THEY LOVE DOING.
Vivian's Certifications:
Licensed Physical Therapist
Member of the American Physical Therapy Association, Orthopedics and Health Policy and Administration sections
Certified yoga instructor
Certified rock climbing instructor
Functional Dry Needling Certified
Pursuing further education in manual therapy, functional exercise, and dry needling
Education:
Doctorate of Physical Therapy, Regis University, Denver Colorado 2020
Bachelor of Science in Neuroscience, Boston University, Boston Massachusetts 2013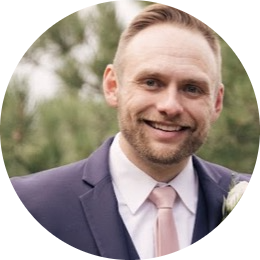 Evann Thaut
Doctorial Resident
Our newest Doctorial Resident, Evann Thaut, will be starting in Early 2023.
As a Colorado native, it has always been Evann's dream to build a life enriched in various health and rehabilitation topics. This dream developed from his long-standing passion for health and wellness as Evann was first introduced to physical therapy while rehabbing a high school football injury. Evann found this experience absolutely fascinating and solidified his desire to serve as a practitioner and reliable resource for the local Colorado community.
While attending Colorado State University, he took his first step towards achieving this goal by obtaining a B.S. in Health and Exercise Science with a Health Promotion concentration. During these four years, Evann's passion for understanding the fine intricacies of how the human body works continued to grow and ultimately fueled his desire to achieve a M.S. in Biomedical Sciences with a concentration in Human Anatomy and Physiology from the same institution.
Now, Evann is wrapping up his final year as a Doctor of Physical Therapy student at Regis University. As a practitioner, Evann values genuine, empathetic collaboration with the patients he serves. He feels that this teamwork, along with clinical excellence, is a necessity for achieving his patient's goals.
To ensure clinical excellence, Evann prioritizes the use of effective and evidence-based examination and intervention methods. His philosophy is based on the use of various techniques, such as manual therapy or dry needling, to facilitate healing and address functional impairments such that gains can be reinforced through thorough exercise prescription. To facilitate these efforts, Evann is Level II Certified in Dry Needling and is a Certified Personal Trainer through the American College of Sports Medicine. After graduation, Evann intends to continue his development as a clinician by pursuing a Residency in Orthopaedic Physical Therapy and gaining certification as an Orthopaedic Clinical Specialist.
Outside the clinic, Evann enjoys spending time with his wife, Michelle, whom he met in high school. Together, they enjoy spending time with family and friends, hanging out with their two cats (Oliver and Stella), cheering on the Denver Broncos, and trying out the many different breweries and various restaurants that Colorado has to offer.